Mariology
Price: $29.95
By purchasing Mariology you save $29.95 versus the combined cost of the individual lessons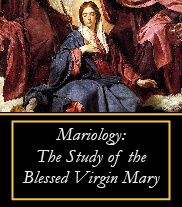 Product Description
Do you know how to explain the Church's teachings about Mary? When someone challenges you about "worshipping" her, do you know what to say? Do you know how to recognize an authentic apparition of our Blessed Mother from something that has been fabricated? These and more questions are answered in ten lessons on Mariology. Learn about Marian prayers, seven important apparitions, the history of Marian devotions, shrines dedicated to Our Lady, the Litany of Loretto, apologetics, the saints who were devoted to Mary and much more.

All CatechismClass Lessons follow our time-tested 7 Step format: Introduction, Opening Prayers, Scripture and Commentary, Catechism Passages, Integration of the Lesson Topic, an activity, and a closing prayer.
---
Mariology contains all of these lessons:
Mariology is part of the following Package(s):
Purchase this Course in a package with other Courses and save even more !